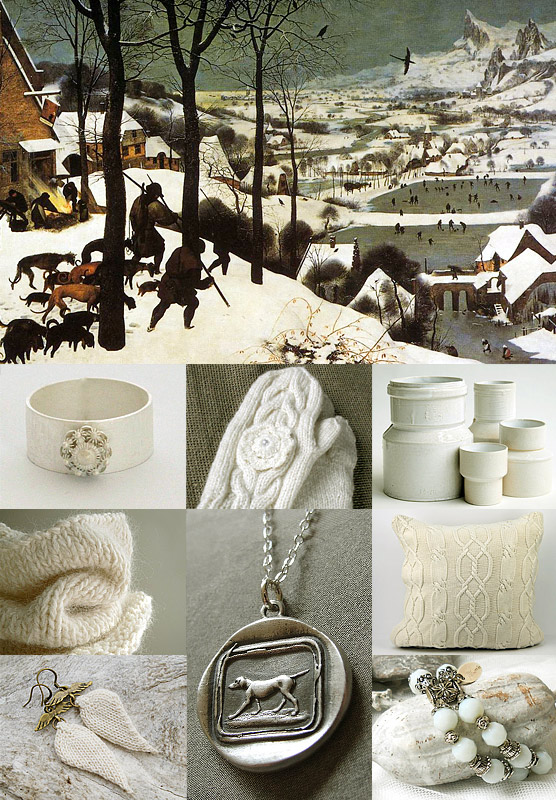 • A stark black-and-white landscape and an unsuccessful hunting expedition don't sound like elements of a warm and inviting painting. And yet, Hunters in the Snow by Pieter Bruegel the Elder is, like a Jane Austen novel, effortlessly delightful because of its perfect balance and precision. Every detail contributes to the feeling that we are part of this world, overlooking the town with the hunting expedition.
• Nolda's Ring gets its pristine white surface from a coating of fine silver over sterling silver, and the button is a Dutch design called a Zeeuwse knoop.
• Dace's White Mittens are exquisitely knitted with a cable pattern and crocheted flower.
• Manon's Vase is PVC pipe transformed into modern tableware fit for a Flemish still life.
• Jerusha's Scarf is made of luxurious suri alpaca wool in cream.
• Signe's Earrings are a pair of knitted wings suspended from metal wing connectors.
• This Necklace by RQP Studio is made using a French wax seal that dates back to the 1840s.
• Gertie Baxter's Pillow is hand-knit with intricate cable patterns.