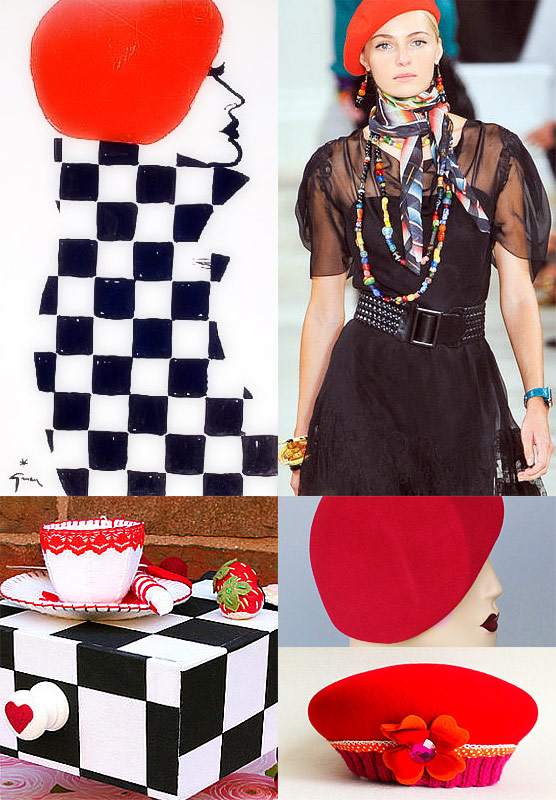 • René Gruau's Fashion Illustrations made elegance into a brand. His work for all the great labels (Dior, Lanvin, Balenciaga) did not depict clothes as such. He developed and repeated visual signposts of glamour: red and black contrasts, hats that partially obscure the face, long gloves, fur coats. Henri Tolouse-Lautrec's belle époque and Japanese Kabuki theater meets modern day luxury shopping. See how Gruau's bold, graphic sense of style remains relevant today in this video.
• The Ralph Lauren Spring 2013 Collection played with the red and black palette of Spanish flamenco.
• Khali's Black Checkered Tea Box slides open to a red felt base and music sheets on the sides.
• Dinah's Beret has the classic shape, made on a vintage wooden hat block.
• Nadine's Beret for Kids adds a hand-knitted rim and felt flower to the traditional style.