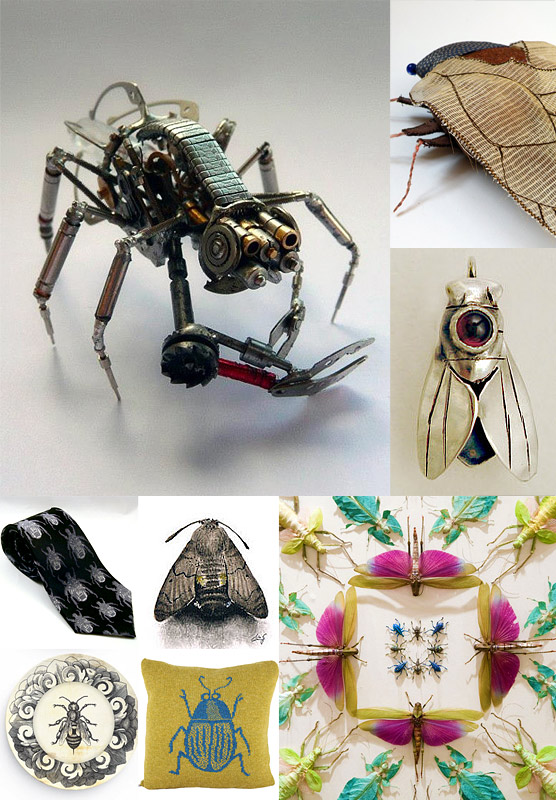 • Justin Gershenson-Gates gives life to Old Watch Parts by assembling them into insects.
• Laura's Fabric Cicada is a patchwork sculpture with curtain fabric for wings.
• Peggy's Housefly Earrings frame a piece of garnet in a sleek silhouette.
• Dan's Scarab Tie features a pattern of silver-grey scarab beetles over black satin.
• Matteo's Moths depicts both sides of a moth in watercolor.
• Jean's Bee Plate is part of a set of six melamine plates with antique nature-themed designs.
• Colette's Insect Pillow is a soft lambswool knit with a scarab beetle.
• Jennifer Angus covers the walls of her exhibitions with decorative Patterns of Insects.