An iris pond in flower
before the ancient hall,
I sell tea this evening
by the water's edge;
it is steeped in the cup
with the moon and stars
one sip, you wake forever
from your worldly sleep.
– Baisao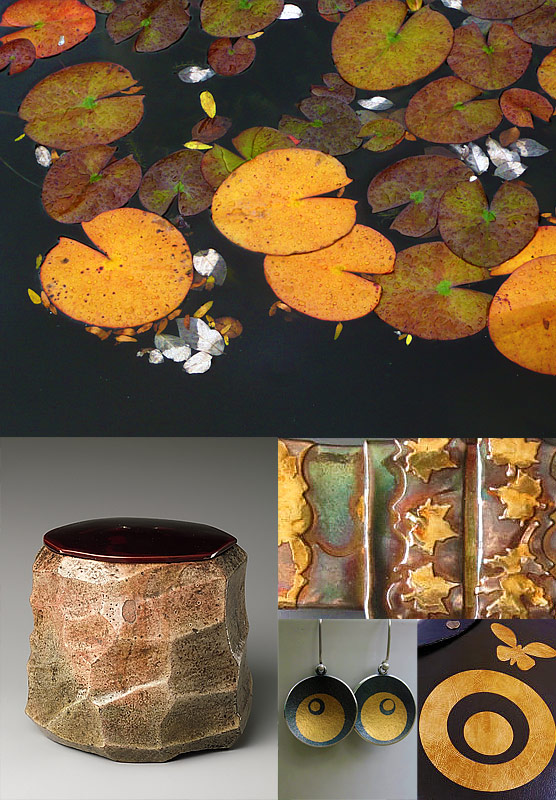 • Hon'ami Koetsu's Jar holds water for tea but looks like a piece of unrefined rock. The intentional asymmetry and simplicity reflects the spirit of wabi-sabi, which permeated the tea practice. Utensils, gestures, and poetry composed on the occasion all aspired to a certain restraint and imperfection.
• Kerry's Kimono Pendant molds an autumn-inspired kimono out of metal clay.
• Xing's Earrings form an eclipse from gold and oxidized silver.
• Hristo's Leather Bag has inlaid gold and white leather elements in the shape of a circle and butterfly.