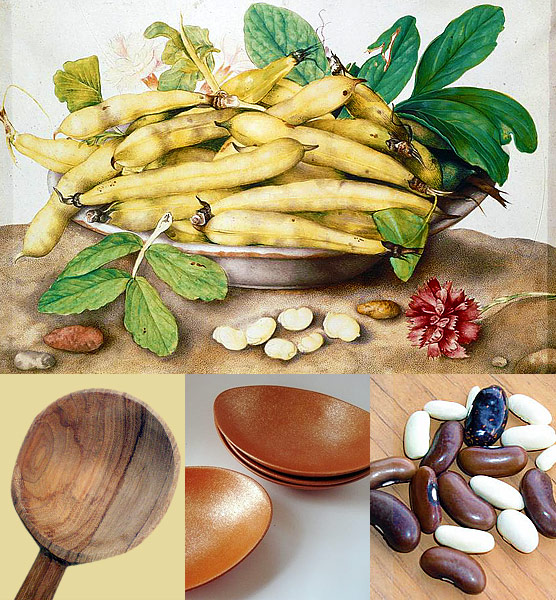 • Giovanna Garzoni's Bowl of Broad Beans was one of twenty miniatures commissioned for Ferdinando II de' Medici in 1650. Why would the aristocratic Medici family line their villa's with Giovanna's still lifes? The ingredients were rustic, simple, and Italian. During her lifetime, Giovanna was remarkably successful for her watercolor and gouache portraits of fruits and vegetables.
• Erik's Texas Bean Spoon, made from locally harvested Pecan wood, is the perfect tool for ladling out your soups and chili.
• Purcell Mountain Farms sells a wide variety of beans, most of which you've probably never heard of. Our favorites are the Paris Bistro Mix, Black Turtle Beans, and Anasazi Beans.
• Felipe Ortega's Dinner Bowls are made from micaceous clay which gives them a shimmering copper surface. Learn more about his process and studio in New Mexico.