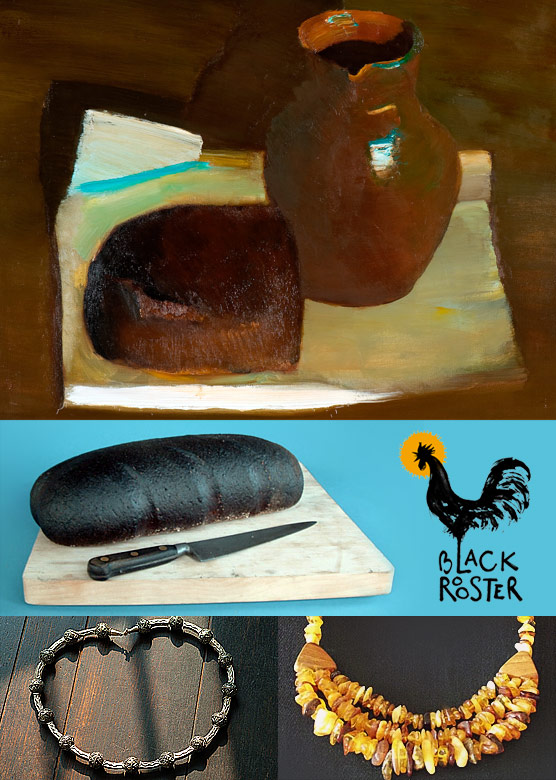 • The Baltic rye bread from Black Rooster is dense with a sweet and sour flavor and a touch of caraway. We live in New York and buy it at Zabar's on Broadway and 80th. Some of our favorite toppings are avocado and radish slices, cottage cheese and dill, smoked sprats, and, for something sweeter, almond butter and plum jam. Black Rooster also sells a fruit and nut version that is full of apricots, plums, hazelnuts, raisins, and honey.
• Edvards Grube conveys the density of this kind of bread in his still life of a loaf and pitcher. Apart from the curved rim of the pitcher, everything appears flattened in layers of rich brown.
• In the spirit of all things Latvian, here is a Semigallian Necklace in heavy silver and an Amber Necklace with three levels of golden, polished resin.