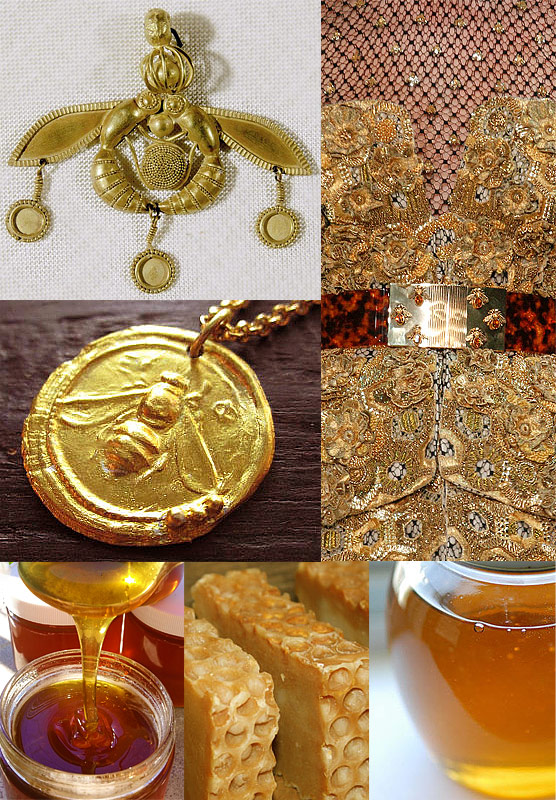 • This Gold Bee Pendant dates back to the Protopalatial Period of Minoan Crete, around seventeenth century BCE. The realistic and detailed craftsmanship suggests that there was an abundance of food and resources to support goldsmiths who perfected their skills. It is no coincidence that bees symbolized abundance, productivity, and fertility.
• The Alexander McQueen 2013 Collection drew on the connection between bees and femininity that dates back to ancient Greece. The honeycomb pattern extended to the beekeeper-like hats, lace, and gold jacquard jackets. The perfect structure of a honeycomb and beehive translated into corsetry creating an hourglass silhouette. Touches of tortoiseshell studded with jeweled bees gave the effect of deep, amber-colored honey.
• Celie's Golden Bee Pendant gives an ancient symbol new form.
• This Raw Honey from a family-owned and operated apiary in Upstate New York has the bright flavor and smell of wildflowers.
• Matthew and Nicole's Beeswax Soap is made from scratch using honey, which has healing and antimicrobial properties.
• Priscilla's Raw Honey comes from wildflowers in the San Joaquin Delta in California. See more of her urban beekeeping supplies here.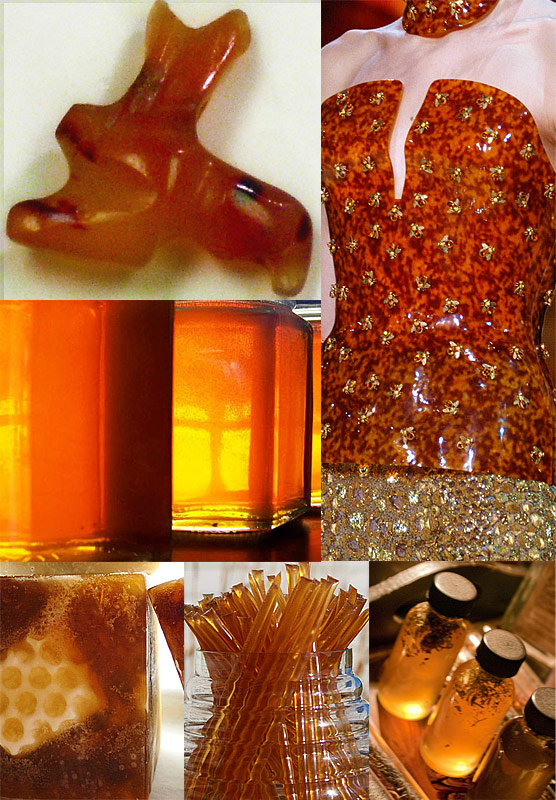 • This Bee Amulet comes from the Late Old Kingdom of Ancient Egypt, around the second millennium BCE. Amulets such as this one often took the shape of animals, protecting the wearer in their lifetime and the afterlife.
• Rebecca's Raw Honey gets its sweetness from Tennessee wildflowers.
• Kathy's Honey Scented Soap is a rich mix of olive oil, coconut milk, and shea butter.
• Matthew and Nicole's Honey Sticks conveniently package honey from Portage County, Ohio.
• This Ginger Honey by Pixxxie Pie and Posie gives wildflower honey a spicy kick.